Chiropractic Sports Medicine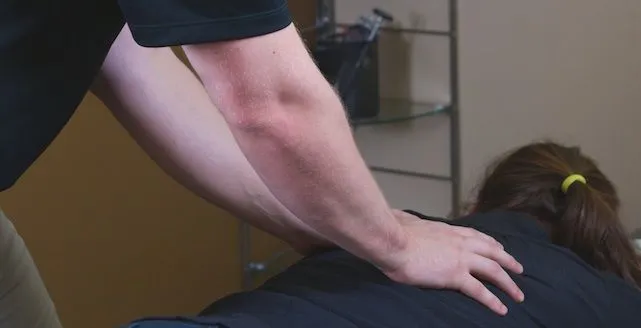 The chiropractors at Back In Motion serving the Beaverton and Portland area are highly trained and skilled in the science and application of joint manipulation (chiropractic adjustment). No other medical profession has more training in manipulation than chiropractic and our ability to diagnose joint mobililty dysfunction and apply specific corrective techniques to restore normal function is second to none. In addition to joint manipulation, Back In Motion's Beaverton chiropractors have received hundreds of hours of training in the latest diagnostic techniques, soft-tissue maipulation, therapeutic exercise, and physical therapy modalities.
What sets our Beaverton chiropractors at the top is our ability to move beyond the typical short-duration, high-volume, in-and-out therapy session consisting of spinal joint manipulation only. At Back In Motion in Beaverton, our chiropractors spend quality time with all of our patients both during initial examination and follow-up treatment. This extra time gives us the opportunity to really get to know our patients and deliver a wide range of therapies that are in-line with the evidence-based best practices of our profession.
As a leader in non-surgical sports medicine, our Beaverton chiropractors have all received advanced post-graduate certification in sports medicine including the Certified Chiropractic Sports Physician and Diplomate of the American Chiropractic Board of Sports Physicians designations. Additional certifications for our Beaverton chiropractors include Myofascial Release, Graston Technique, RockTape therapeutic taping, and FMS/SFMA injury assessment.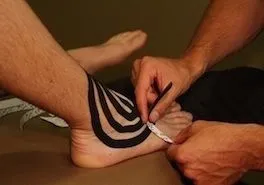 Chiropractic Sports Medicine
Joint Manipulation & Mobilization
Joint manipulation/mobilization is a safe and highly effective therapy for relieving both acute and chronic conditions of the spine and extremities with an ever growing body of high quality research supporting its efficacy and cost-effectiveness over other more invasive therapies. In fact, the Oregon Medical Association recently endorsed spinal manipulation as a front line therapy for low back pain. Our Beaverton chiropractors are highly skilled in applying specific manipulation to affect change where needed without disrupting nearby normally functioning joints. Learn more about the science and research supporting chiropractic therapy here.
Myofascial Release
Myofascial release is a movement based massage technique that treats problems with muscles, tendons, ligaments, fascia and nerves. Headaches, back pain, carpal tunnel syndrome, shin splints, shoulder pain, sciatica, plantar fasciitis, knee problems, and tennis elbow are just a few of the many conditions that an be resolved quickly and permanently with myofascial release. Our Beaverton chiropractors have received hundreds of hours of training in myofascial release to deliver the highest quality and most effective treatment for your condition.
Graston Technique®
Graston Techique® is an innovative, patented form of instrument-assisted soft tissue mobilization that enables clinicians to effectively break down scar tissue and fascial restrictions. The technique utilizes specially designed stainless steel instruments to specifically detet and effectively treat areas exhibiting soft tissue fibrosis or chronic inflammation. Our Beaverton chiropractors have received hundreds of hours of instruction in applying the Graston Technique® to a wide variety of musculoskeletal conditions and utilize this technique daily with great success. Learn more about Graston Technique® here.
Therapeutic Exercise & Rehabilitation
Stability and mobility are the cornerstones of a well functioning body. Once scar tissue has been removed, tight tissues lengthened, and restricted joints mobilized, long lasting results are best obtained through a combination of periodic care and daily stability and mobility work. In fact, current research clearly supports the benefits of manipulation plus therapeutic exercise over manipulation alone for the treatment of low back pain. Our Beaverton chiropractors are highly trained in assessing movement and prescribing specific therapeutic exercises to help keep you moving.
Kinesiology Taping - RockTape
Kinesiology tape gives support and stability to your joints and muscles without affecting circulation and range of motion. It is used for preventative maintenance, edema and pain management. Learn more about RockTape kinesiology tape here.
Physical Therapy Modalities
Our Beaverton chiropractors utilize a variety of physical therapy modalities to enhance recovery. These include electrical muscle stimulation. Each of these modalities have a very specific benefit and may be used during the course of therapy.