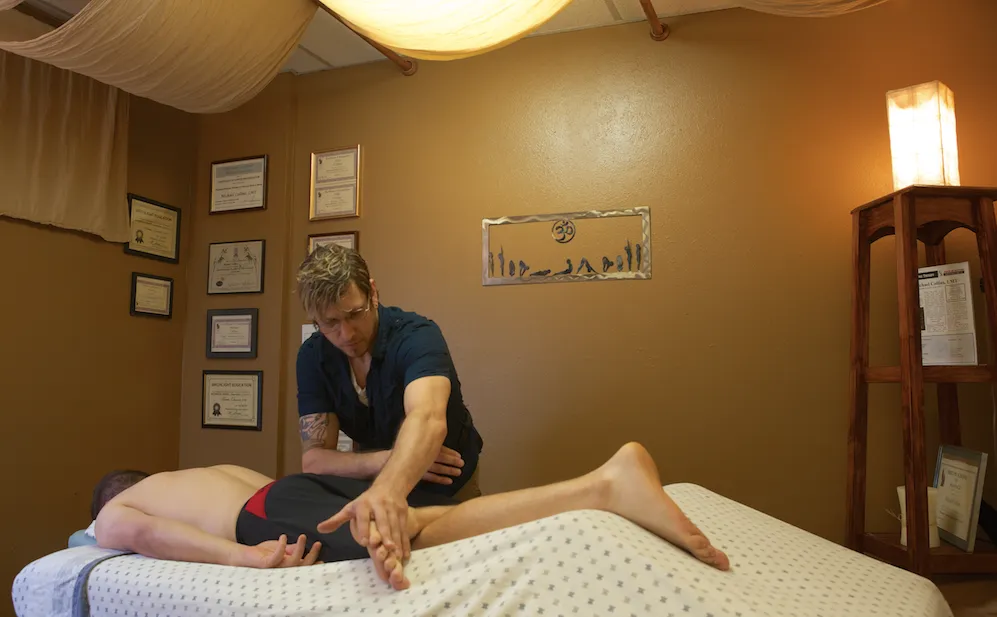 Our licensed massage therapists serving the Beaverton and Portland area provide a wide variety of techniques from deep to light, to treat injuries and reduce stress. All appointments are customized to meet your specific needs.
The massage therapists at Back In Motion have experience dealing with athletes at every level of competition. They are able to use these techniques and therapies in the treatment of other types of injuries, including; motor vehicle injuries, chronic pain, and workplace/repetitive stress injuries.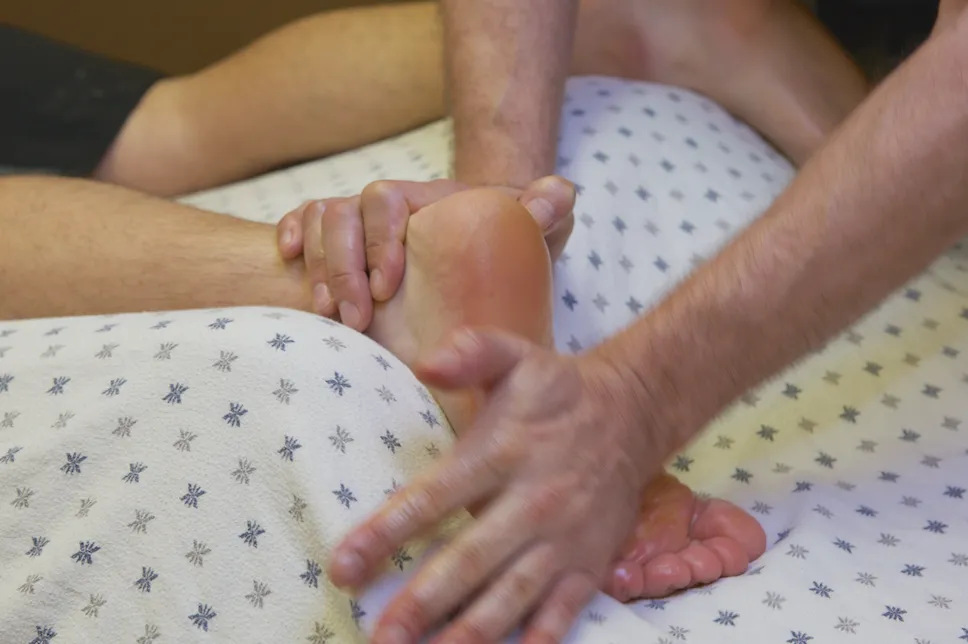 Massage Therapy
Swedish Massage
Traditional massage techniques utilized for relaxation and the reduction of stress.
Therapeutic, Sports & Deep Tissue Massage
These techniques strive to lengthen contracted muscles and break up scar tissue, increase flexibility and restore range of motion.
Some of the techniques our therapists incorporate include:
•Therapeutic Stretching - passive and active stretching techniques that help to increase flexibility and range of motion, and realign muscle tissue.
•Muscle Energy Technique – contracting muscle against resistance to help stretch, strengthen, and restore proper muscle function.
•Trigger Point Therapy – targeted pressure to specific areas of restriction in muscles that are often the source of chronic pain.
•Myofascial Release – soft tissue techniques aimed at stretching and releasing fascia to restore range of motion in the muscles below.
•Massage Cupping – silicone cups used to create a vacuum and soften tissue, loosen adhesions, lift connective tissue, and move deep inflammation to the surface for release.